The translations given here are not yet official.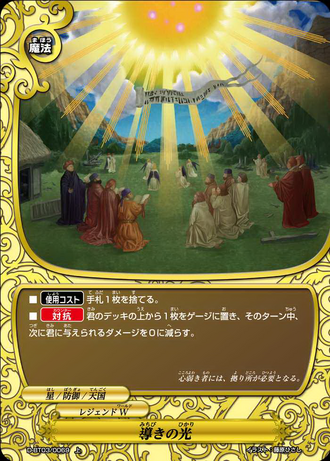 Flavor Text:
For those with weak hearts, it is necessary to have something to rely on.
Ability / Effect:
[Cast Cost] [Discard a card from your hand]
[Counter] Put the top card of your deck into your gauge, and the next time damage would be dealt to you this turn, it is reduced to 0.
Ad blocker interference detected!
Wikia is a free-to-use site that makes money from advertising. We have a modified experience for viewers using ad blockers

Wikia is not accessible if you've made further modifications. Remove the custom ad blocker rule(s) and the page will load as expected.