"
In the past, unknown powers were called "Demons", and people distanced themselves from them. Demons were then countered by "Demon Slayers", but when they finished their roles, they were said to have been sealed out of reach from humans.
"

—Training of Skill and Life's flavor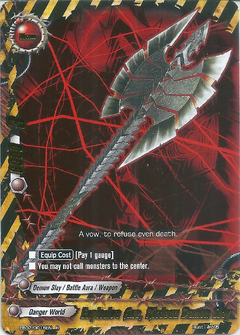 "Demon Slay (斬魔 Zanma) is an attribute currently unique to Danger World.
List of Sets Containing Demon Slay Cards
List of Demon Slay Cards
Items
Spells
Impacts
​List of support cards
Ad blocker interference detected!
Wikia is a free-to-use site that makes money from advertising. We have a modified experience for viewers using ad blockers

Wikia is not accessible if you've made further modifications. Remove the custom ad blocker rule(s) and the page will load as expected.