Wedding! Man Mountain Range, Devil Destroy! is the 30th episode of Future Card Buddyfight Triple D, and the 144th episode of the series.
Synopsis
As the final fight of the B Block, Gao must face off again Devil Destroy Bigmachine, but when Bigmachine falls in love with Noboru, Gao must fight to protect his friend from being forced into a marriage...And why Is Noboru dressed like that?!
Trivia
Video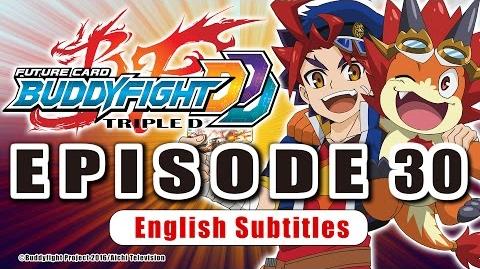 Ad blocker interference detected!
Wikia is a free-to-use site that makes money from advertising. We have a modified experience for viewers using ad blockers

Wikia is not accessible if you've made further modifications. Remove the custom ad blocker rule(s) and the page will load as expected.