Amazing! A Sure-fire Way To Win Buddyfight! is the 2nd episode of Future Card Buddyfight Triple D, and the 116th episode of the series.
Summary
Bal`s vast need to buddyfight grows with each passing minute, however he does not know the rules and any help given is denied by him since he wants to win! Running away in anger, he comes across a certain Monster.
Trivia
Video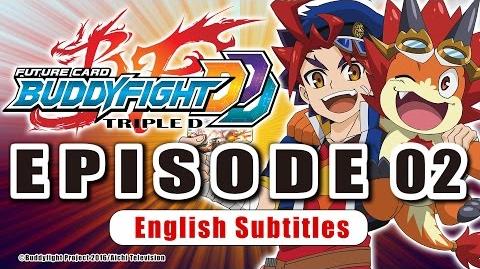 Ad blocker interference detected!
Wikia is a free-to-use site that makes money from advertising. We have a modified experience for viewers using ad blockers

Wikia is not accessible if you've made further modifications. Remove the custom ad blocker rule(s) and the page will load as expected.