Scary Trap! Jackknife, Arrested! is the 29th episode of Future Card Buddyfight Triple D, and the 143rd episode of the series.
Synopsis
As the first round for the B Division of the WBC Cup World Championships is about to go underway, Jack is arrested for attacking someone! Bal and Gao must find proof of his innocence or else Tasuku will be disqualified from the tournament and Jack sent back to Dragon World forever!
Trivia
Gallery
Video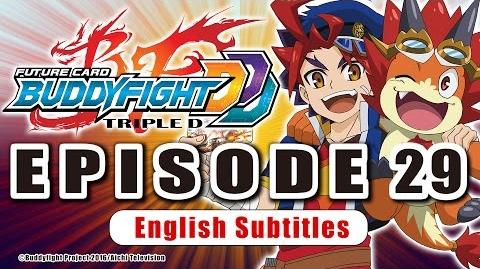 Ad blocker interference detected!
Wikia is a free-to-use site that makes money from advertising. We have a modified experience for viewers using ad blockers

Wikia is not accessible if you've made further modifications. Remove the custom ad blocker rule(s) and the page will load as expected.