Uh-oh! An Impact Monster is Born! is the 1st episode of Future Card Buddyfight Triple D, and the 115th episode of the series.
Summary
In the time since Yamigedo with Buddyfighting and School, without Drum, life seems to have settled for Gao, until a Buddy rare card he suddenly pulled becomes an Egg! This egg and the being inside "Bal" is being hunted down by Kyoya Gaen and his buddy! With the fate of a newborn baby in his hands, Gao rejoins the ring as Bal`s Buddy!
Trivia
Video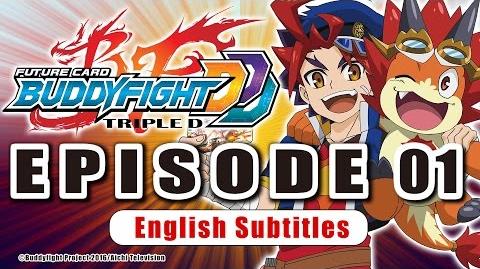 Ad blocker interference detected!
Wikia is a free-to-use site that makes money from advertising. We have a modified experience for viewers using ad blockers

Wikia is not accessible if you've made further modifications. Remove the custom ad blocker rule(s) and the page will load as expected.