Here it Comes! WBC Cup Japan Tournament! is the 18th episode of Future Card Buddyfight Triple D, and the 132nd episode of the series.
Synopsis
The Preliminary Qualifiers of the WBC Cup Japan Tournament is underway! In order to qualify for the next round, Gao and the gang must win 100 matches! As Gao and friends fight through the day, Gara peaks an interest in Bal. When his capture attempt fails, Gara enters the battle himself! What is the power of this "Zodiac"?!
Trivia
Video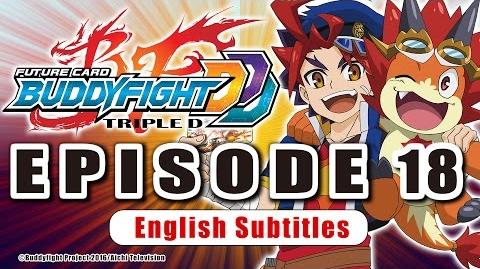 Ad blocker interference detected!
Wikia is a free-to-use site that makes money from advertising. We have a modified experience for viewers using ad blockers

Wikia is not accessible if you've made further modifications. Remove the custom ad blocker rule(s) and the page will load as expected.