Full Steam Ahead! To the Japan Representative Invitational Island! is the 17th episode of Future Card Buddyfight Triple D, and the 131th episode of the series.
Synopsis
The day is finally here! The Japan Tournament is finally upon us! Gao and the gang along with Gaito and Tasuku head together to a boat which will bring them to the Japan Tournament, being held on a special island! However, while the festivities are full of fun and laughter, a malevolent being watches over them. Who is this Mysterious Specter?!
Trivia
Video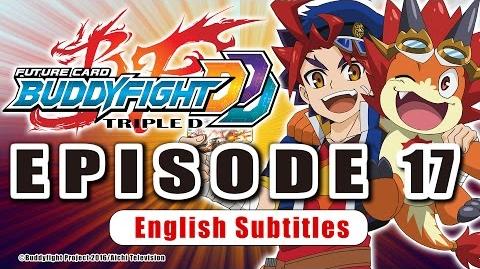 Ad blocker interference detected!
Wikia is a free-to-use site that makes money from advertising. We have a modified experience for viewers using ad blockers

Wikia is not accessible if you've made further modifications. Remove the custom ad blocker rule(s) and the page will load as expected.