Shock! Zanya's Retirement Declaration! is the 16th episode of Future Card Buddyfight Triple D, and the 130th episode of the series.
Synopsis
As a normal day of school progresses, Gao and the gang notice something strange going on with Zanya. He is actually talking to girls and dating one! It's gotten to a point that he wants to marry this girl and retire from Buddyfighting?! Is Zanya growing up, or is there another force at play?!
Trivia
Video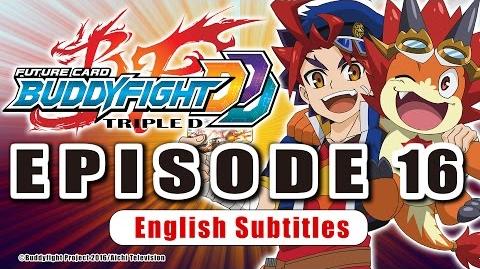 Ad blocker interference detected!
Wikia is a free-to-use site that makes money from advertising. We have a modified experience for viewers using ad blockers

Wikia is not accessible if you've made further modifications. Remove the custom ad blocker rule(s) and the page will load as expected.