Pow! Great Full Bal Lariat! is the 15th episode of Future Card Buddyfight Triple D, and the 129th episode of the series.
Synopsis
Dai Kaido has brought out Duel Jaeger Revolted as soon as the second turn!!! As Gao struggles between the awesome power of Duel Jaeger, Gao and Bal must bring out the ultimate power that they acquired through training! Will this training pay off as the Sun Burns the Ocean?!
Trivia
Video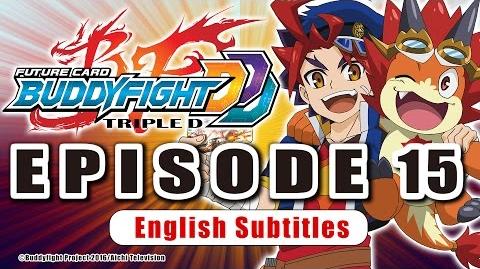 Ad blocker interference detected!
Wikia is a free-to-use site that makes money from advertising. We have a modified experience for viewers using ad blockers

Wikia is not accessible if you've made further modifications. Remove the custom ad blocker rule(s) and the page will load as expected.