Hooray! Cho-Tokyo Championship Final Festival! is the 14th episode of Future Card Buddyfight Triple D, and the 128th episode of the series.
Synopsis
Gao is told by Baku that he cannot defeat Dai Kaido with the power he has now, seeing how Revolted can stop any effect damage. In order to prep him, Gao goes under the wing of Genma to train both him and Bal to face off against Duel Jaeger, but will this training pay off?!
Trivia
Video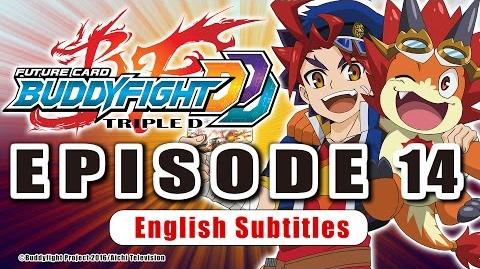 Ad blocker interference detected!
Wikia is a free-to-use site that makes money from advertising. We have a modified experience for viewers using ad blockers

Wikia is not accessible if you've made further modifications. Remove the custom ad blocker rule(s) and the page will load as expected.