Yikes! An Unexpected Fishy Disaster! is the 10th episode of Future Card Buddyfight Triple D, and the 124th episode of the series.
Synopsis
The Third Match of the WBC Cho Tokyo Qualifiers has begun, as Gao must face off against Dash Kazakiri and his Ride Changers, however Gao is cursed and is slowly becoming a fish! How will Gao break the curse and will his fishiness ruin his chances at Best 4?!
Trivia
Video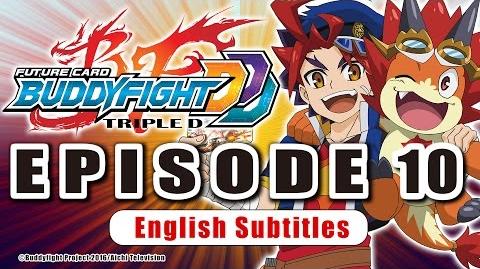 Ad blocker interference detected!
Wikia is a free-to-use site that makes money from advertising. We have a modified experience for viewers using ad blockers

Wikia is not accessible if you've made further modifications. Remove the custom ad blocker rule(s) and the page will load as expected.