The translations given here are not yet official.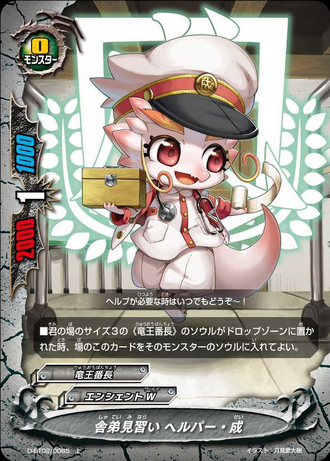 Flavor Text:
I'll help whenever you need~!
Ability / Effect:
When a card from the soul of a size 3 《Dragon Chief Emperor》 on your field is put into the drop zone, put this card on the field into the soul of that monster.